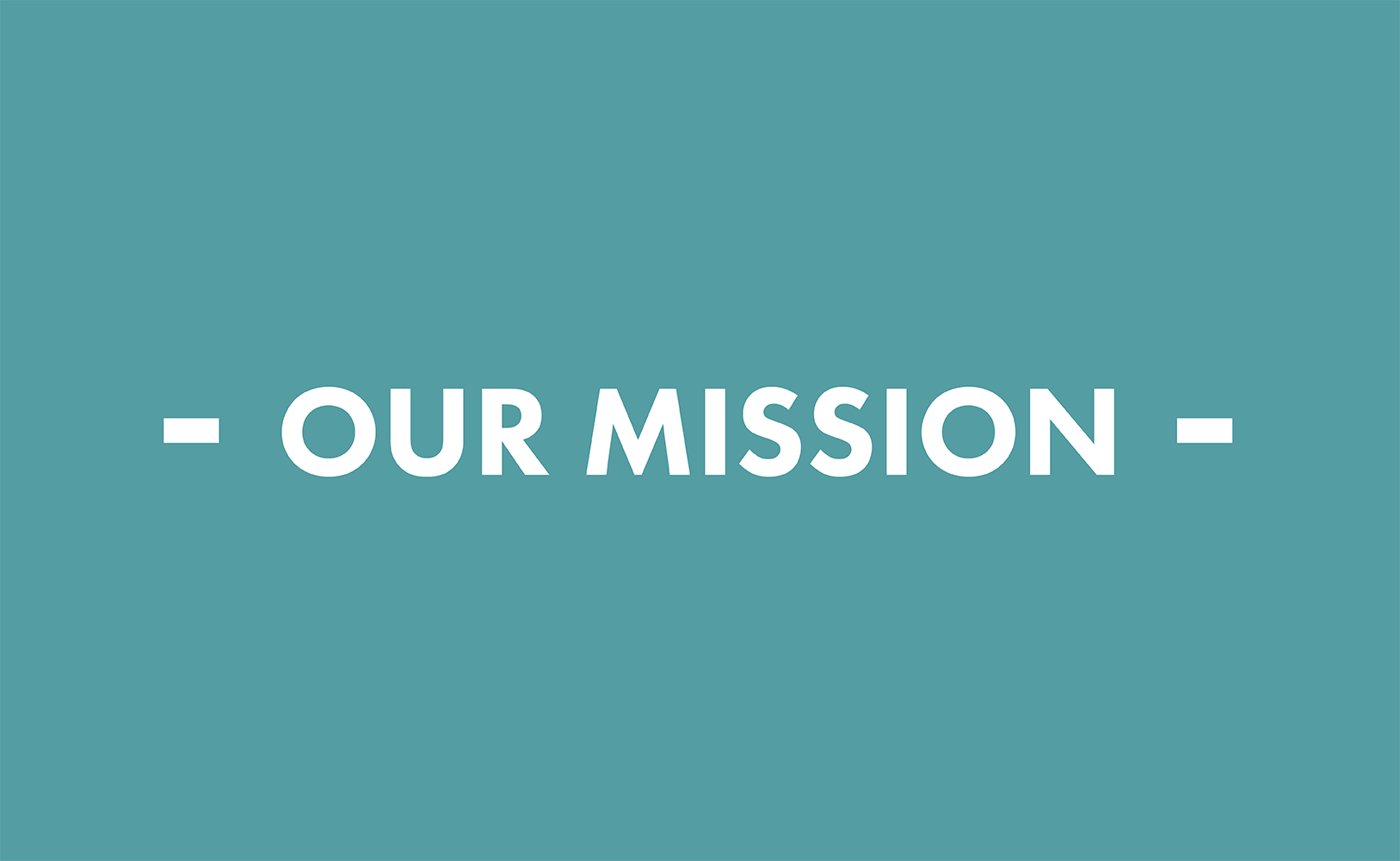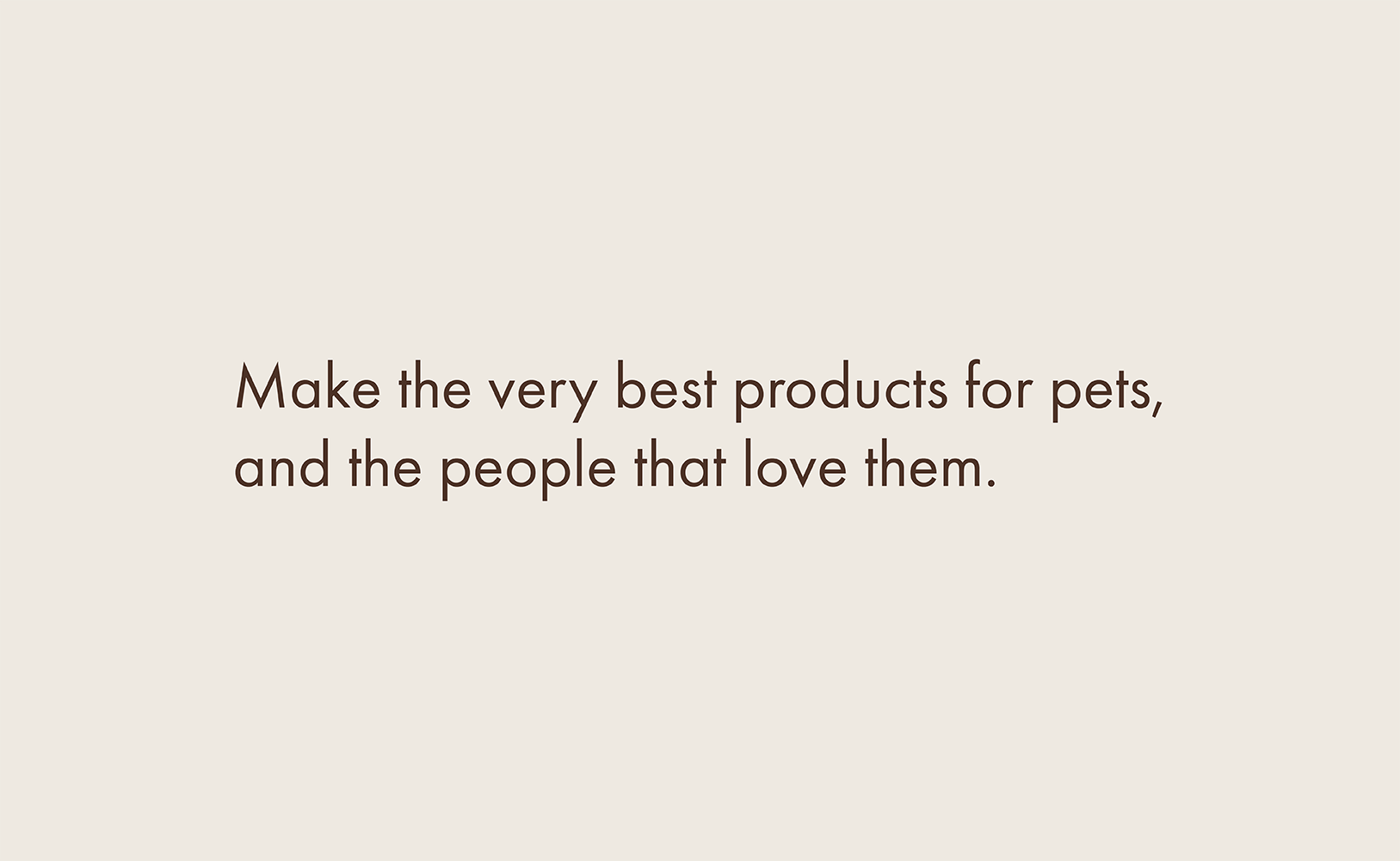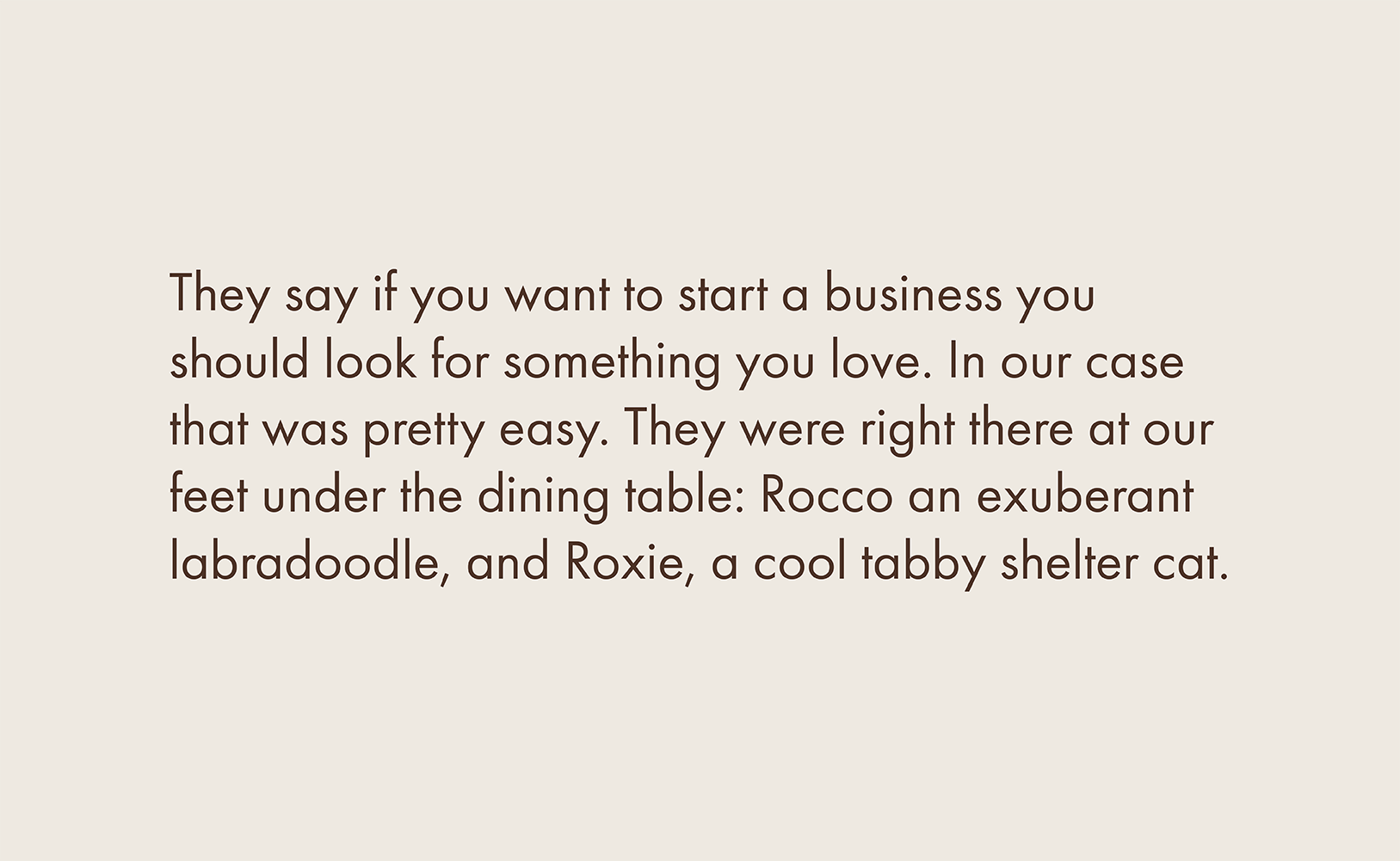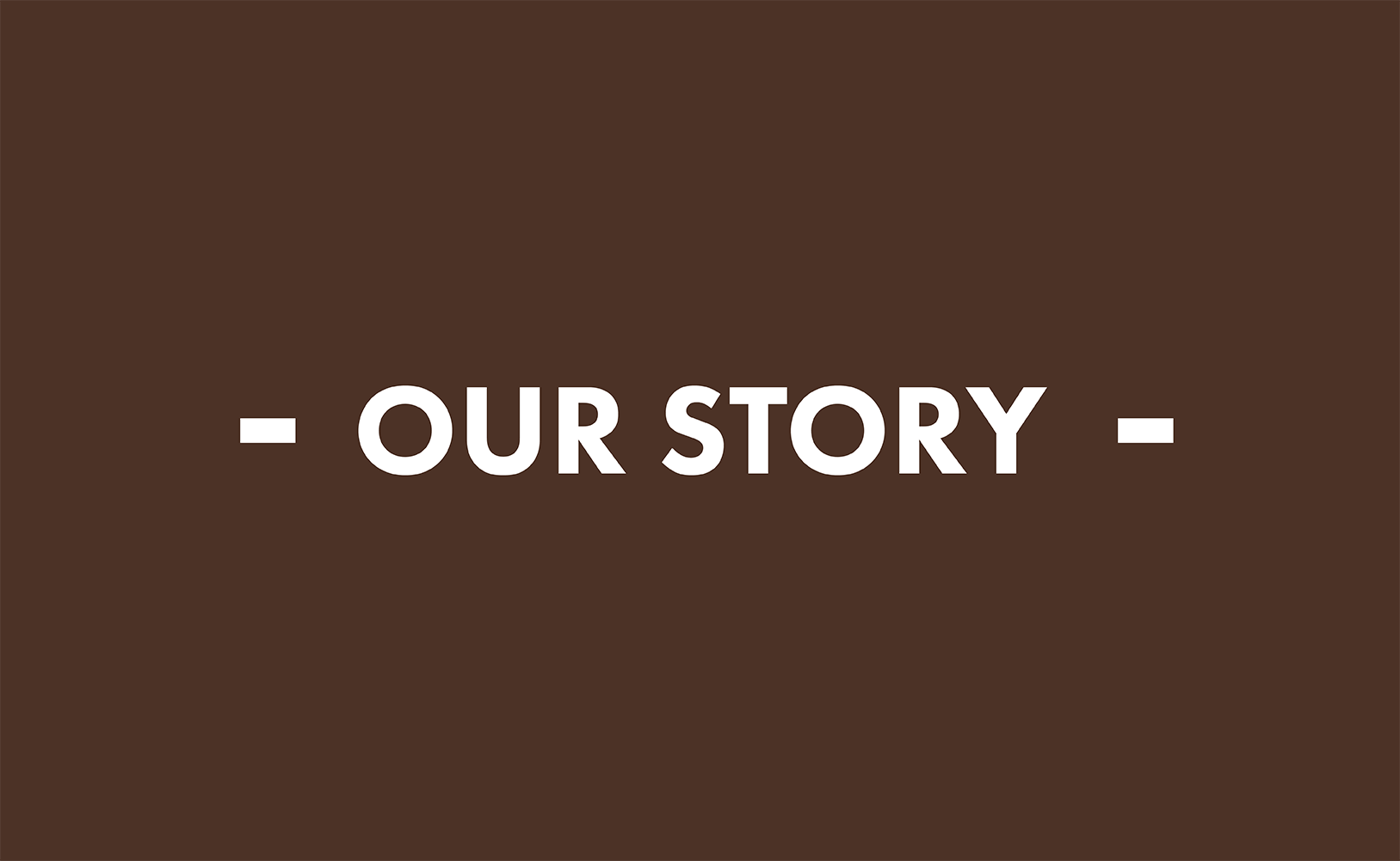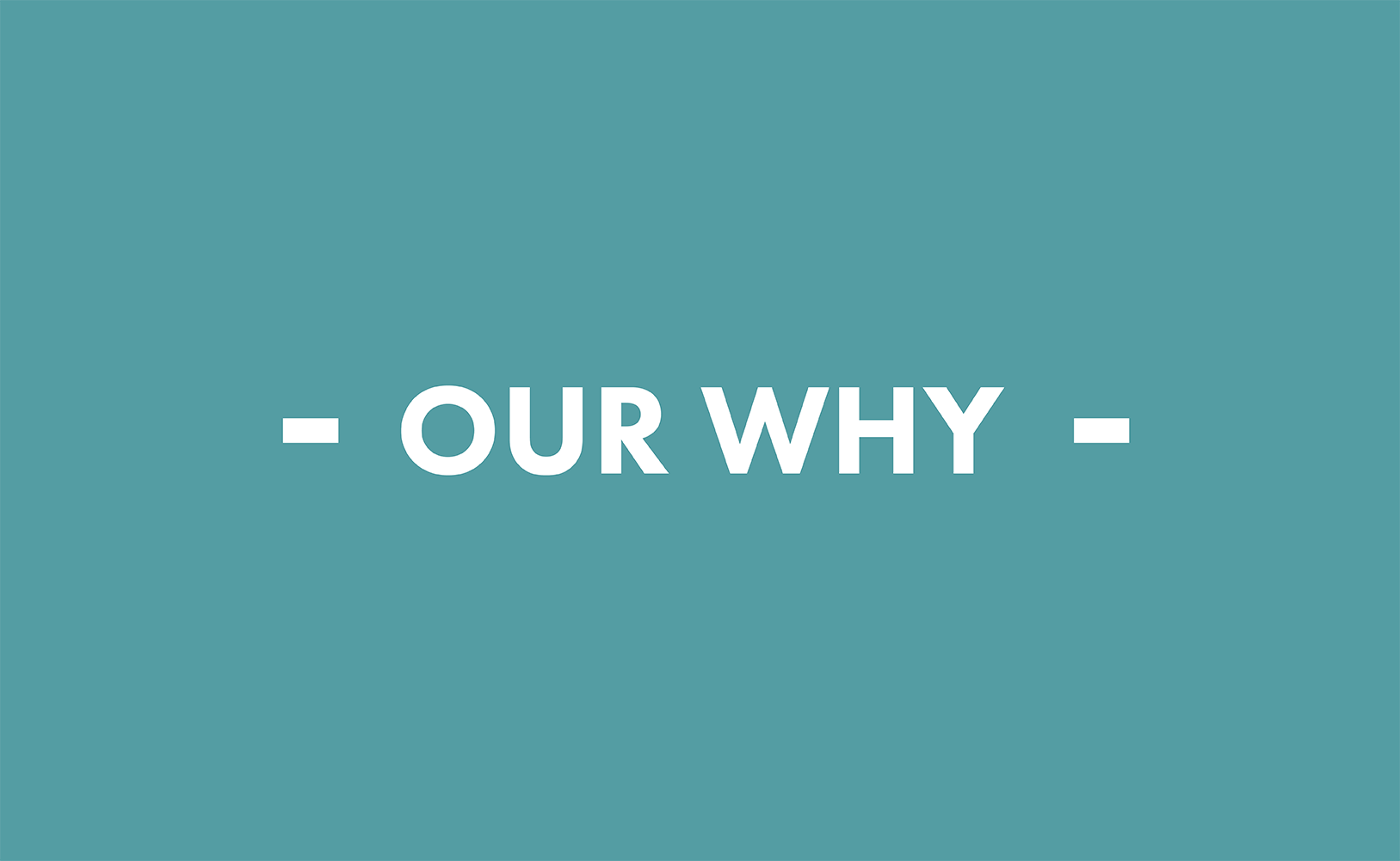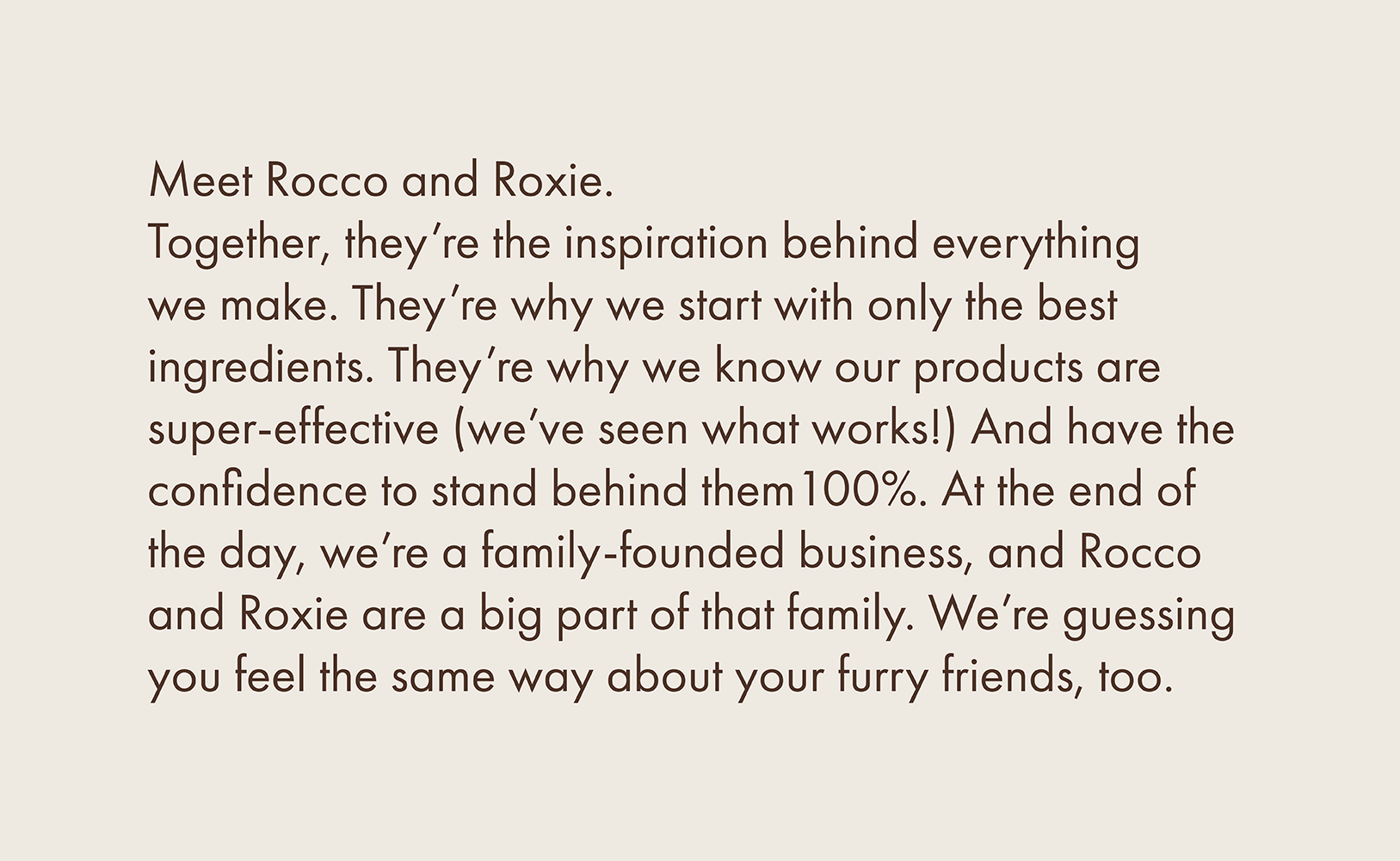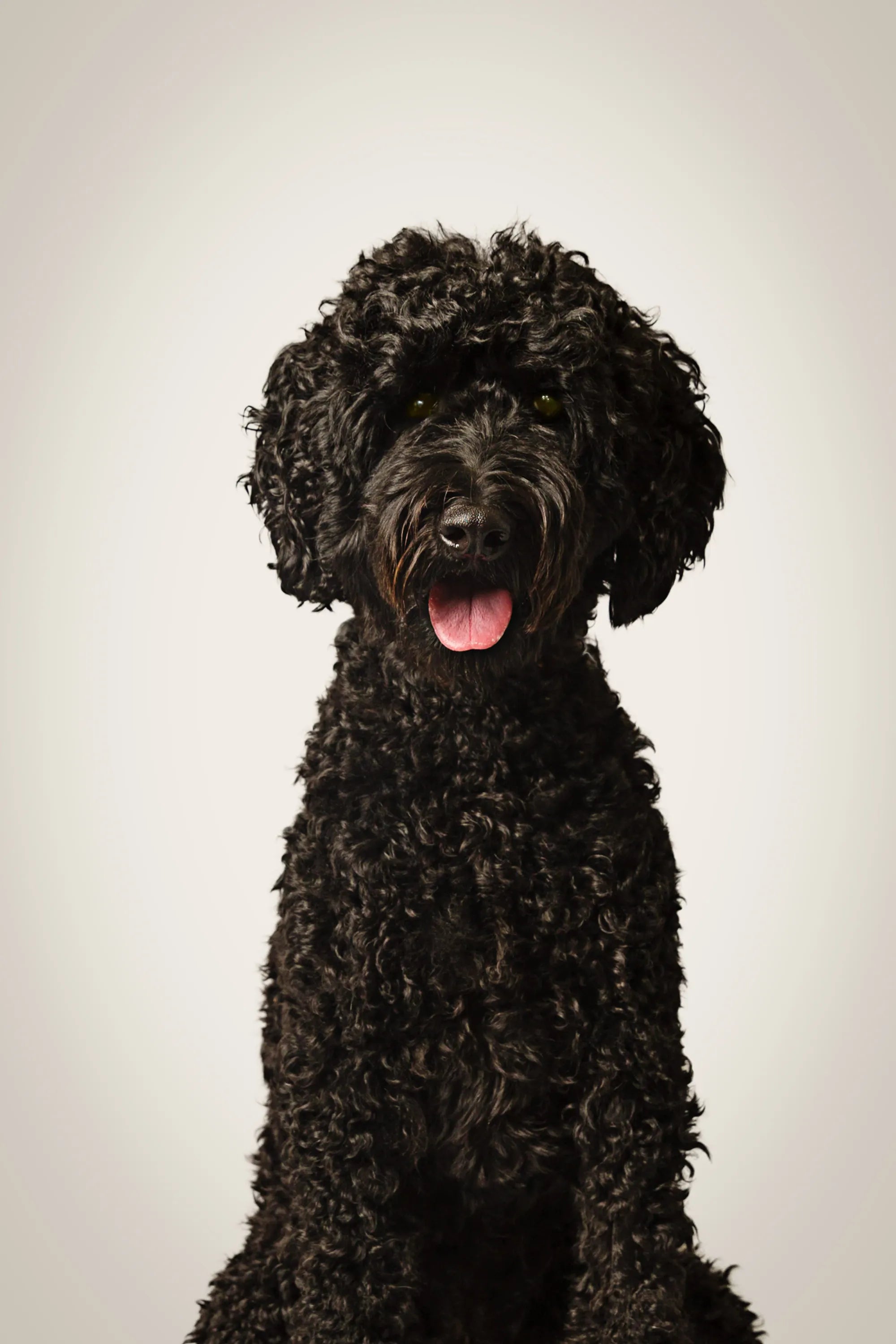 Rocco is a little bit Lab and a lotta bit doodle who specializes in doing a whole-body happy dance just because you're home.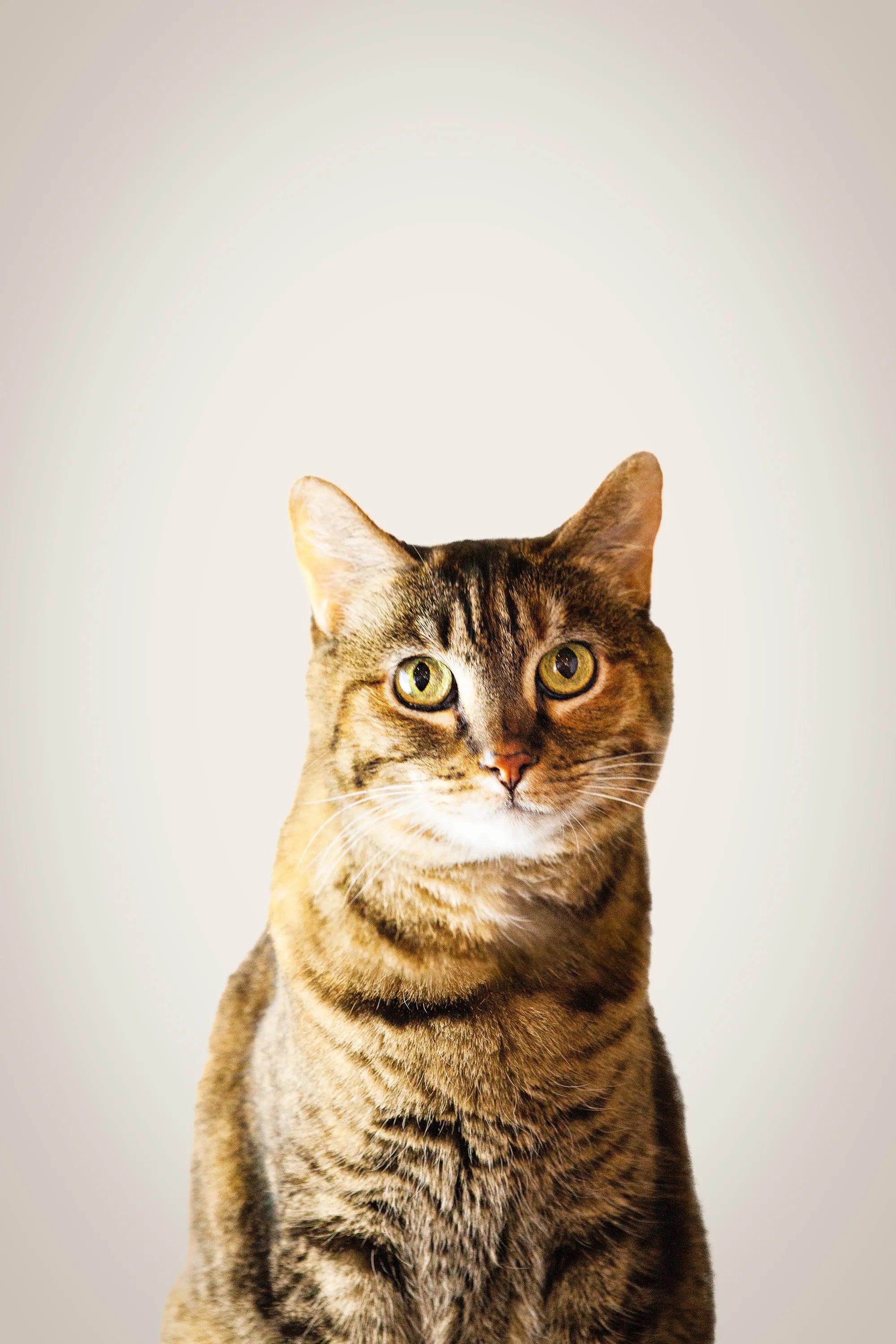 Roxie is a supermodel in a tabby suit: cool, entitled, purrrrfect.
WHAT OUR CUSTOMERS ARE SAYING ABOUT US
CAROLINE N.
Great product, excellent customer service
"The supplement works wonderfully for our dog. And we received such helpful customer service! I will definitely continue to buy from this company and praise them all over town!"
AMANDA C.
Awesome Dog Tag
"Quick, easy, beautiful, Amazing customer service! That is what you will get with Rocco & Roxie."
DEBRA B.
The very best!
"These liver treats are my Cavalier's favorite treat, hands down! She begs for them specifically and that spaniel nose of hers even knows when they arrive. Her excitement makes me happy, but I'm most pleased with the high standard Rocco & Roxie have with all their products. It's a joy to do business with this small, family run business. They use their love for their pets as motivation to sell only the very best and deliver the very best customer service!"
DEDRA T.
Best treats ever!!!
"Excellent customer service. Quick delivery. My dogs love these treats. I make sure we never run out! Thank you for providing such great quality snacks"
DEB S.
Happiness is LIVER!
"My dog LOVES Rocco and Roxie treats! Grain free is all he can eat. CUSTOMER SERVICE IS THE BEST! YOU'LL NEVER BE DISAPPOINTED."
CINDY C.
Personalized dog tag
"Wonderful! From the time I bought it and the excitement of waiting for it to come was a great experience. There was an error with the charge and when I called Paul actually answered the phone and handled everything from start to finish. I was so impressed with the personal service. I felt like I was talking with a friend. I definitely will buy again."