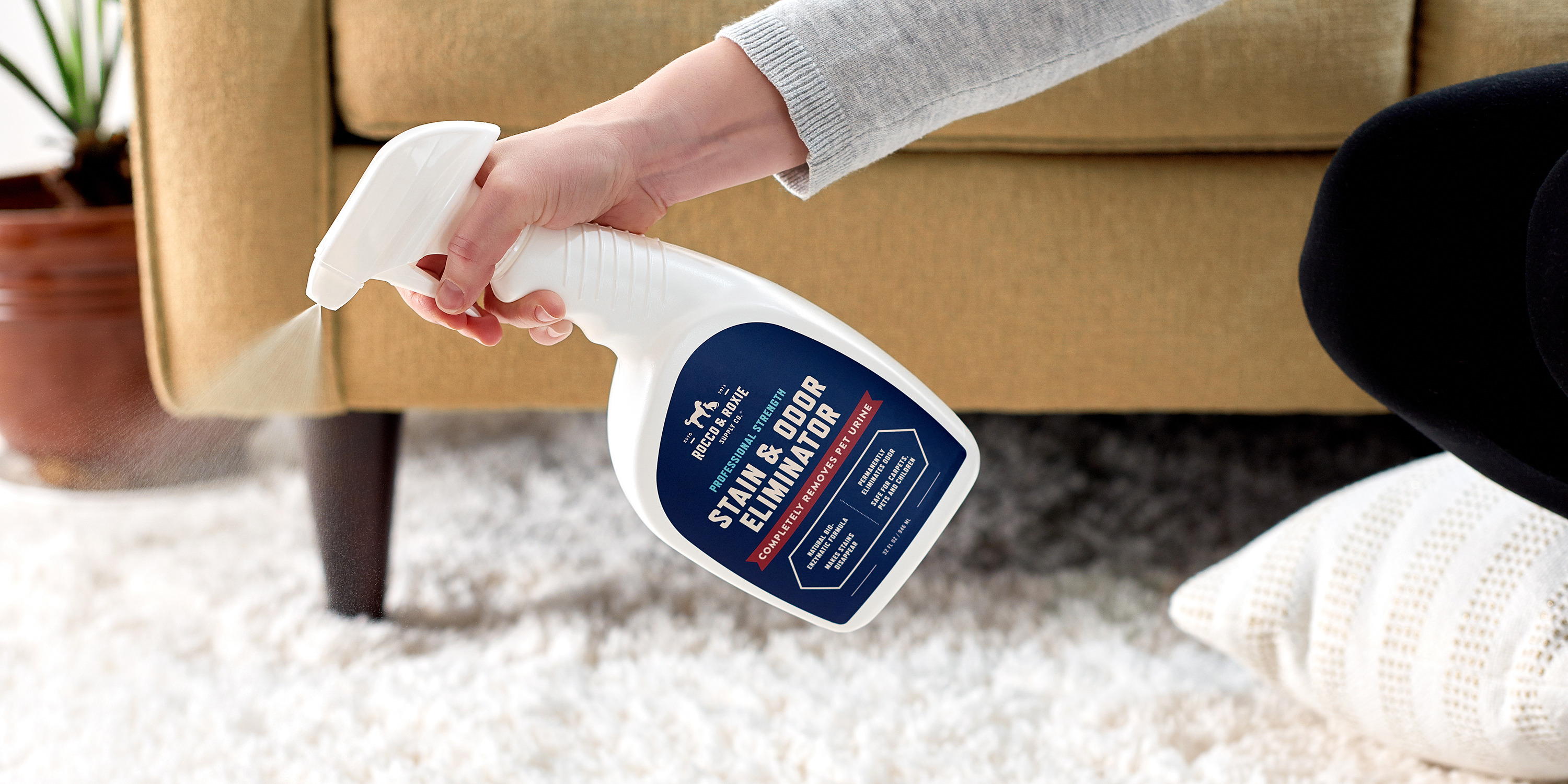 Stain and Odor Eliminator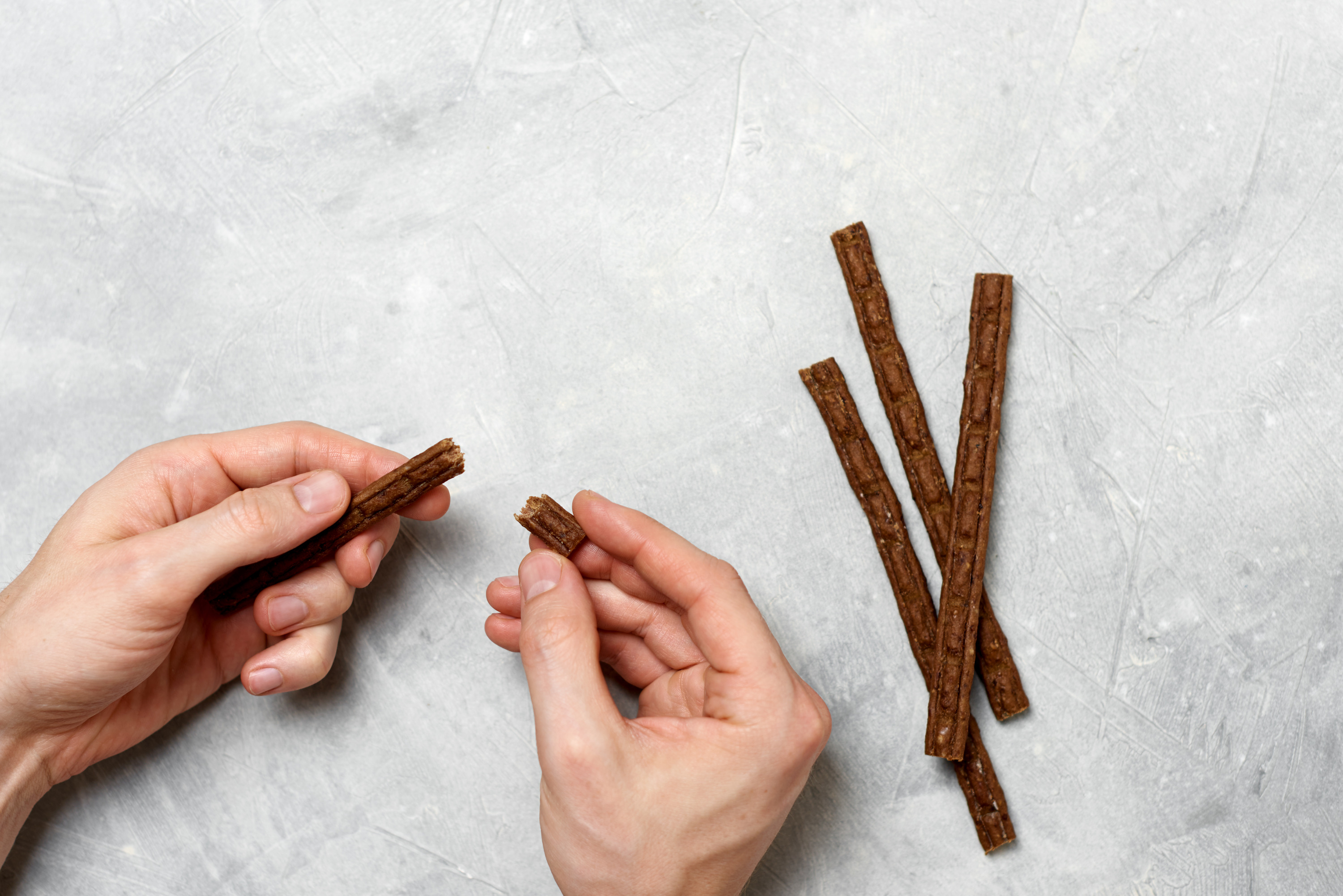 Gourmet Jerky Sticks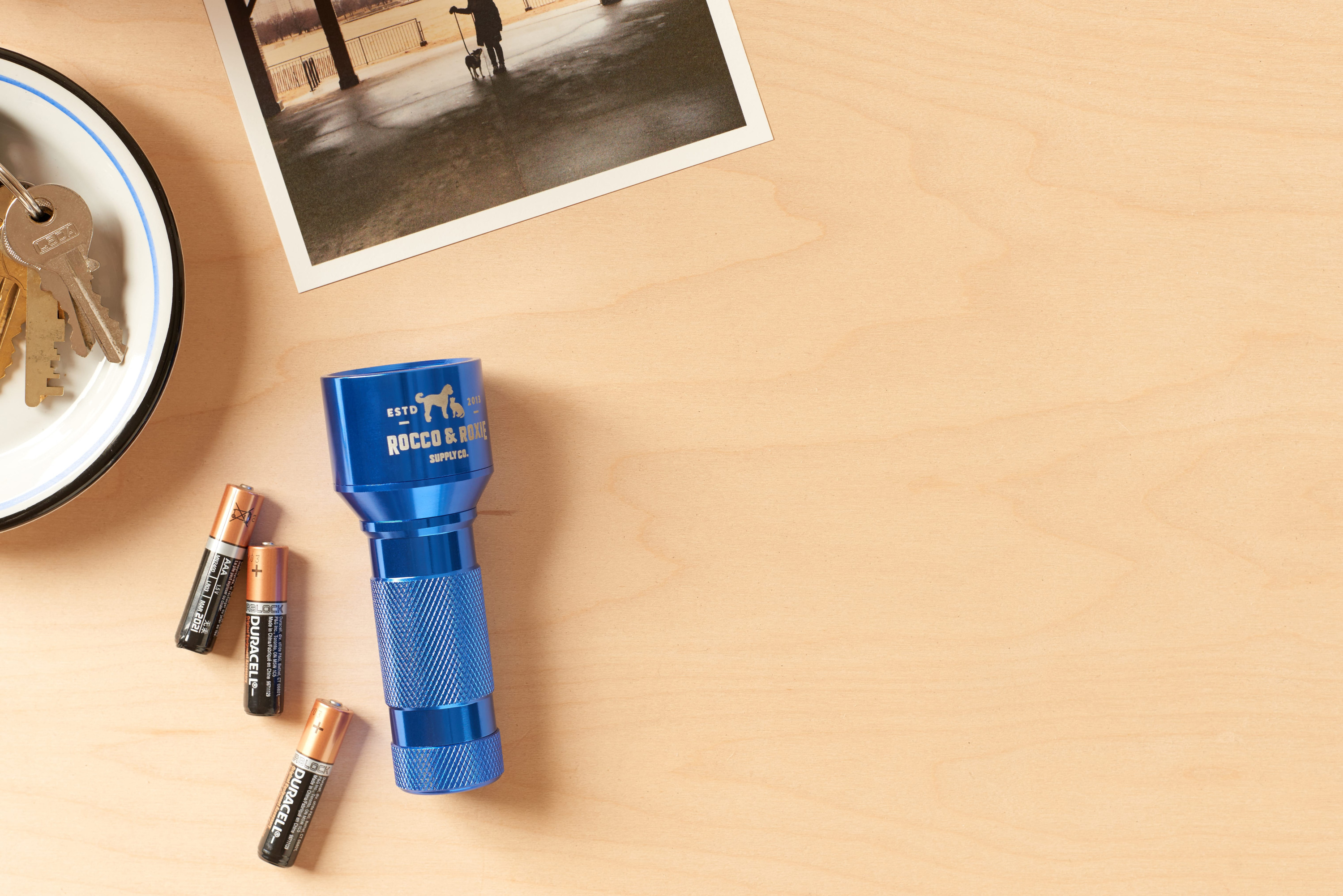 Black Light Urine Detector
Your flashlight has high-quality batteries preloaded, but you'll need to remove you plastic piece that keeps them fully charged during shipping. Simply unscrew the tip of the flashlight handle and pull out the thin plastic disk that separates the battery pack's connectivity point from its casing.
Ultraviolet light works best in low or no light. Darken the room, or better yet, use it at night with all the lights off.
Hold the flashlight within 3 feet of the surface to get the brightest illumination of stains.
We recommend pairing this with Rocco & Roxie's Professional Strength Stain & odor Eliminator to remove the pet (and human!) stain and odors in your home.
It is also helpful to vacuum the area to be inspected thoroughly before searching for stains.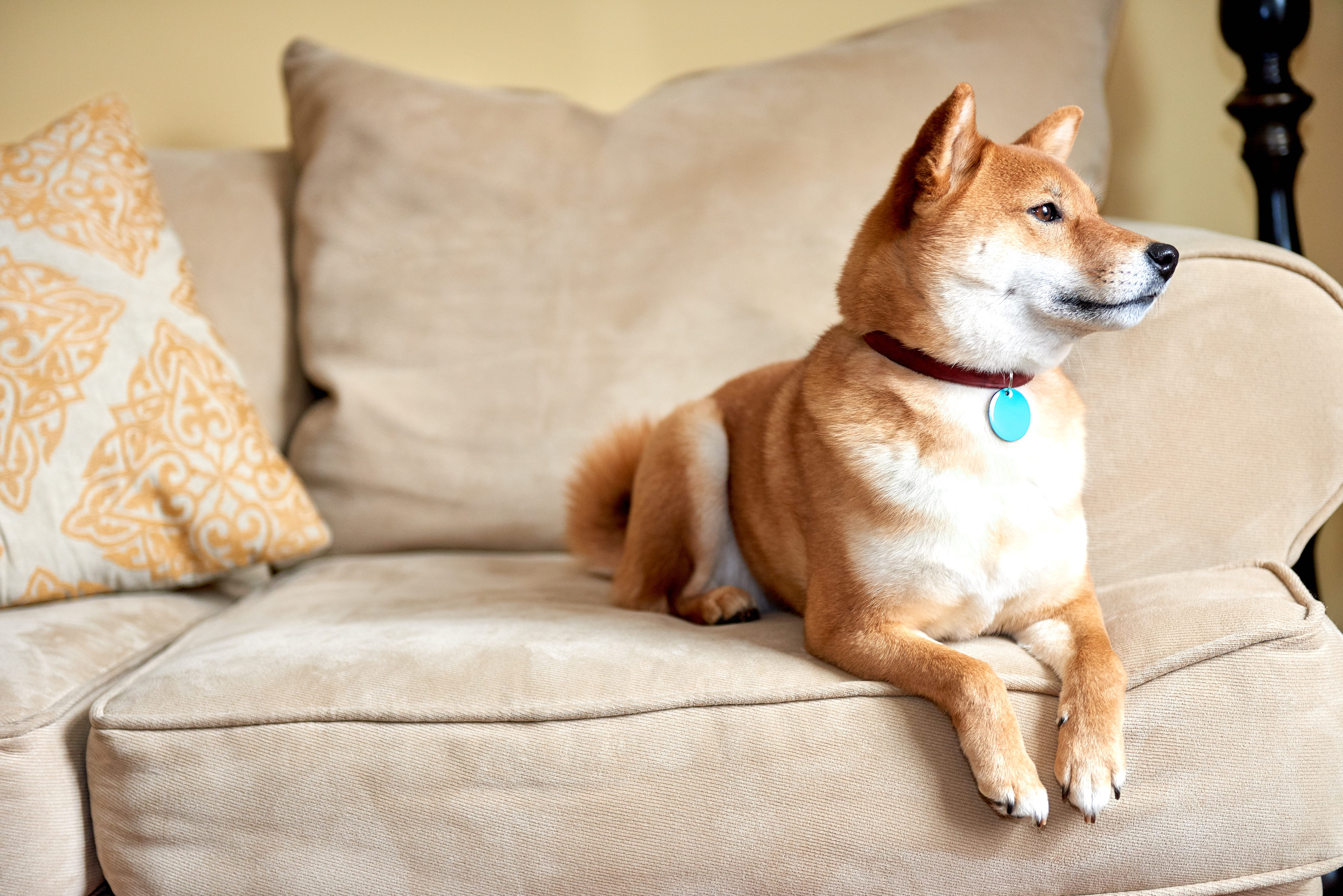 Personalized Dog Tag
Our tags are cleaned best with a microfiber towel. You can dampen part of the towel with water and wipe the tag to remove dirt/dust then use the dry side of the towel to dry and gently polish the tag to make it look its best.
All our dog tags come with a sturdy ring to attach them to your dogs collar. Just like a ring you have used to hold keys together, one side of the ring must be lifted and spun around the d-ring on the dog collar until the tag is fully connected. This ring is super strong and you may find it easier to attach if you take your dogs collar off while adding his new dog tag.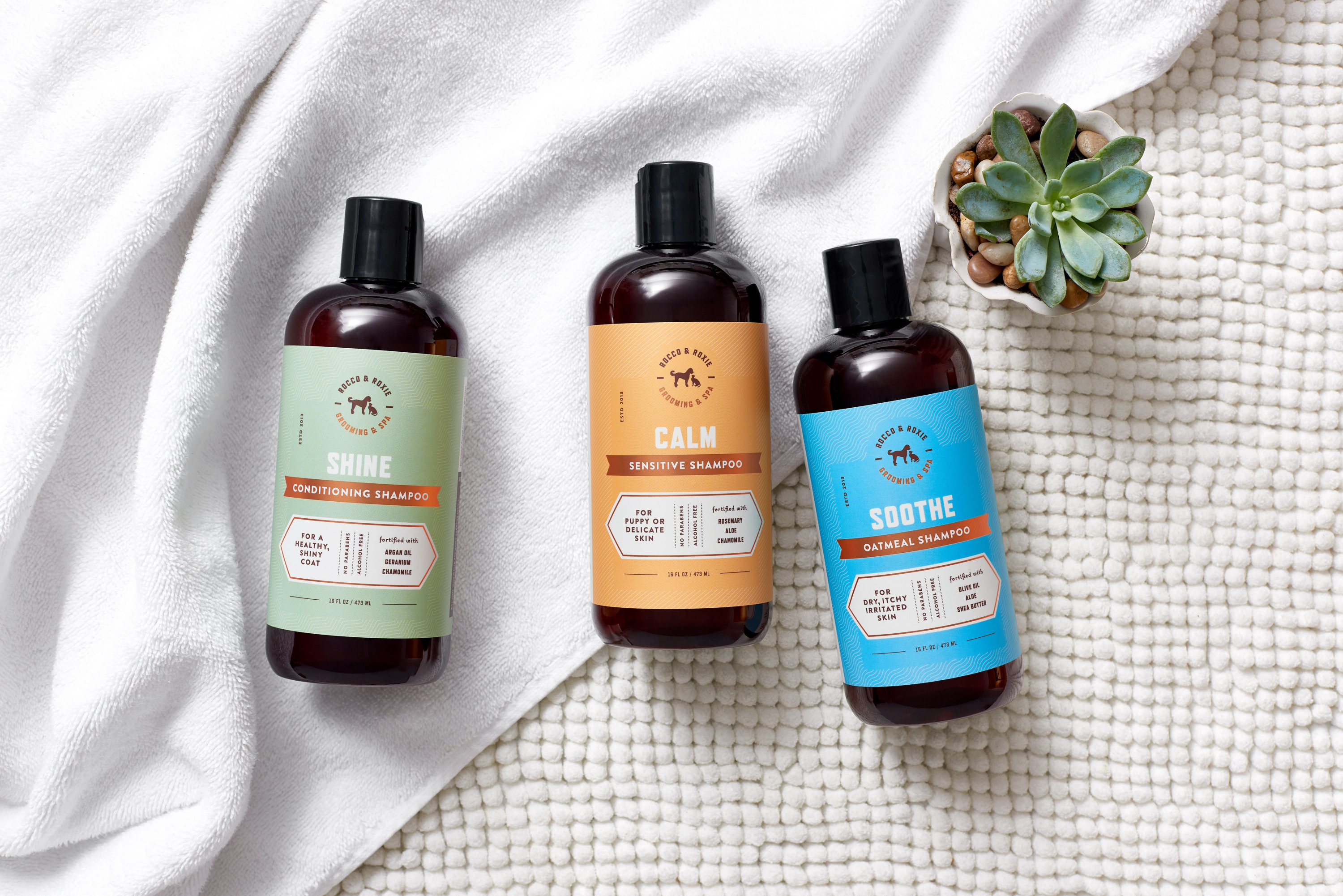 Shampoos
1. Get the right shampoo for your dog's skin type.
2. Brush your dog before the bath. It helps to get out mats before the water sets them in.
3. Block the drain so the dog hair won't clog it.
4. Fill bathtub before you bring the dog in. The sound of the water may make your dog nervous.
5. Make bath time a positive thing. Give your pet a treat when they get in the bathtub.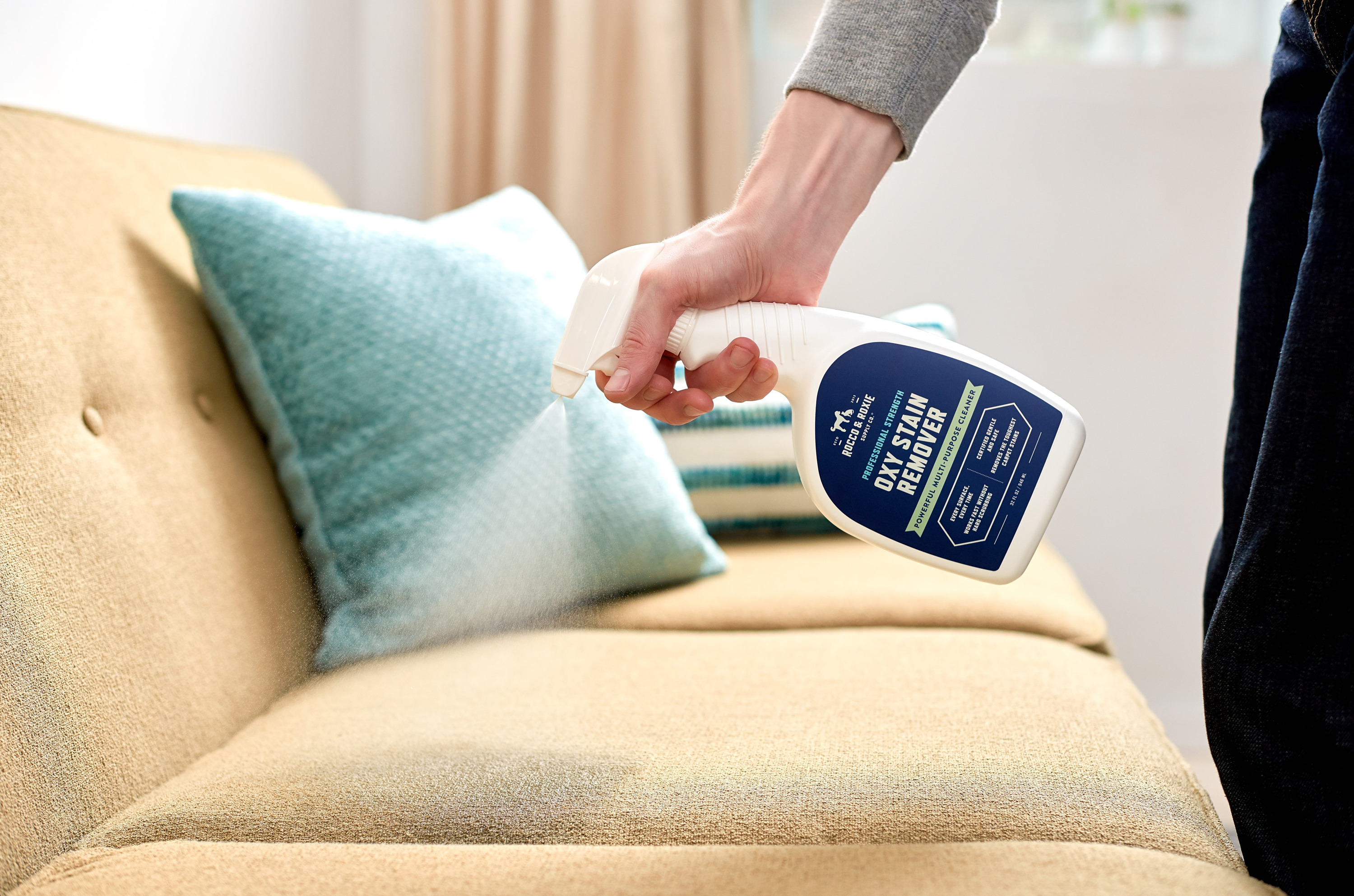 Oxy Stain Remover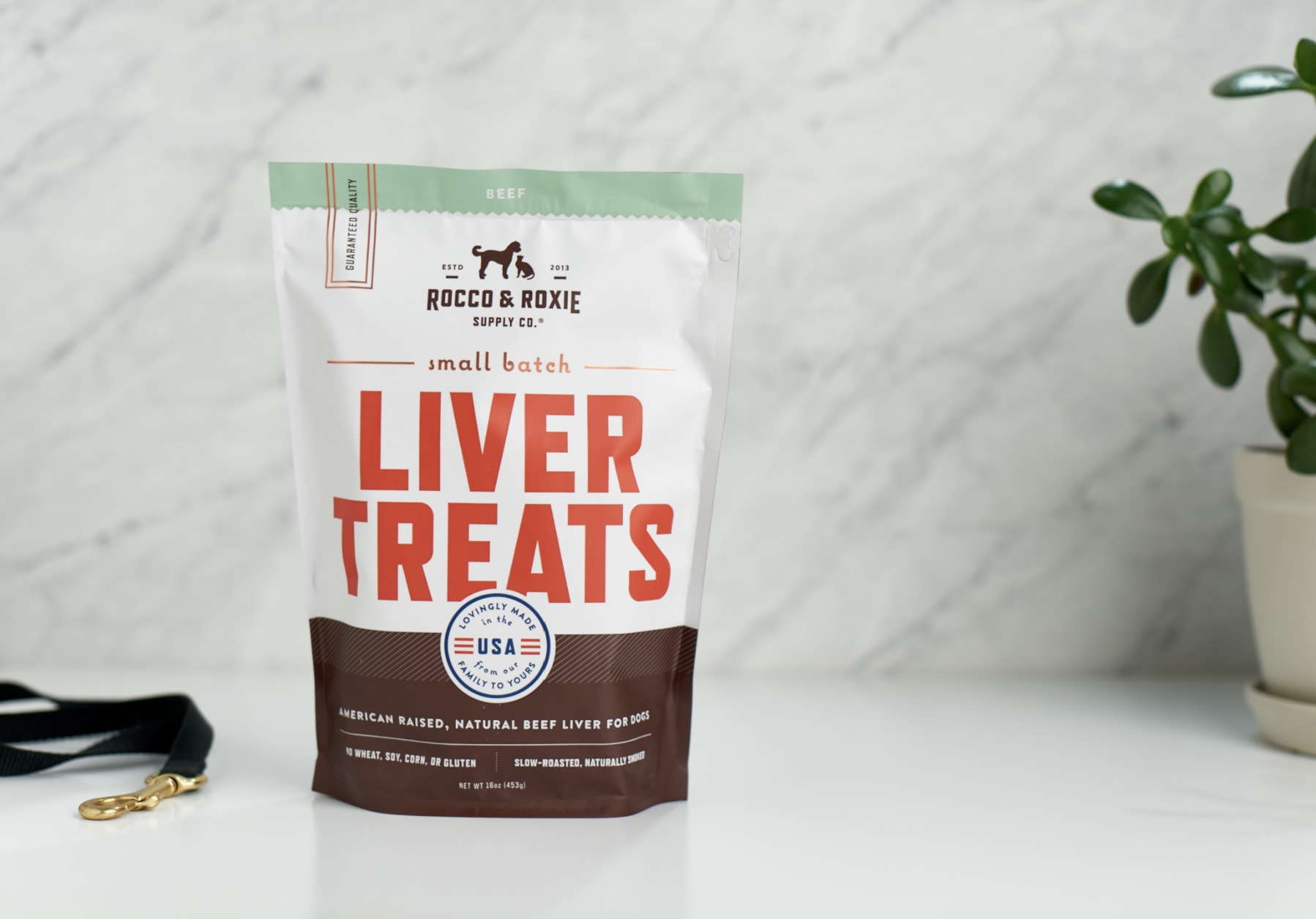 Gourmet Liver Treats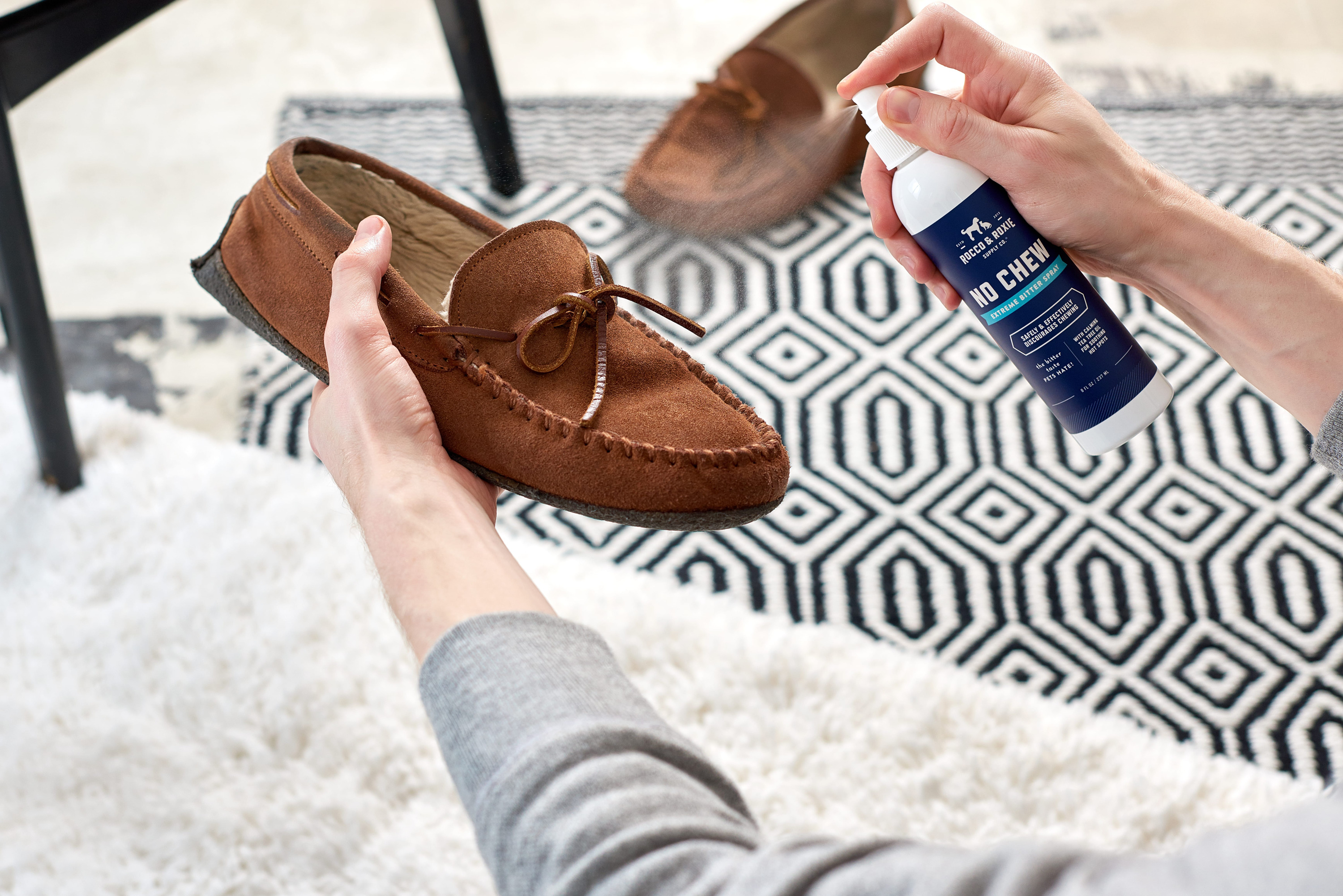 No Chew Extreme Bitter Spray
Introduce your dog to the product, so they can associate the taste of the product with the smell of the product. Spray a paper towel with No Chew so that it is saturated. Let your dog smell the towel, and then touch the wet towel to it's tongue. It will be slightly unpleasant for them but they should now associate the smell of the product, with the taste of the product. This should discourage them from picking up things they know will taste bad.
No Chew can be reapplied as often as needed to discourage chewing. If one application does not deter your pet, multiple applications may be necessary.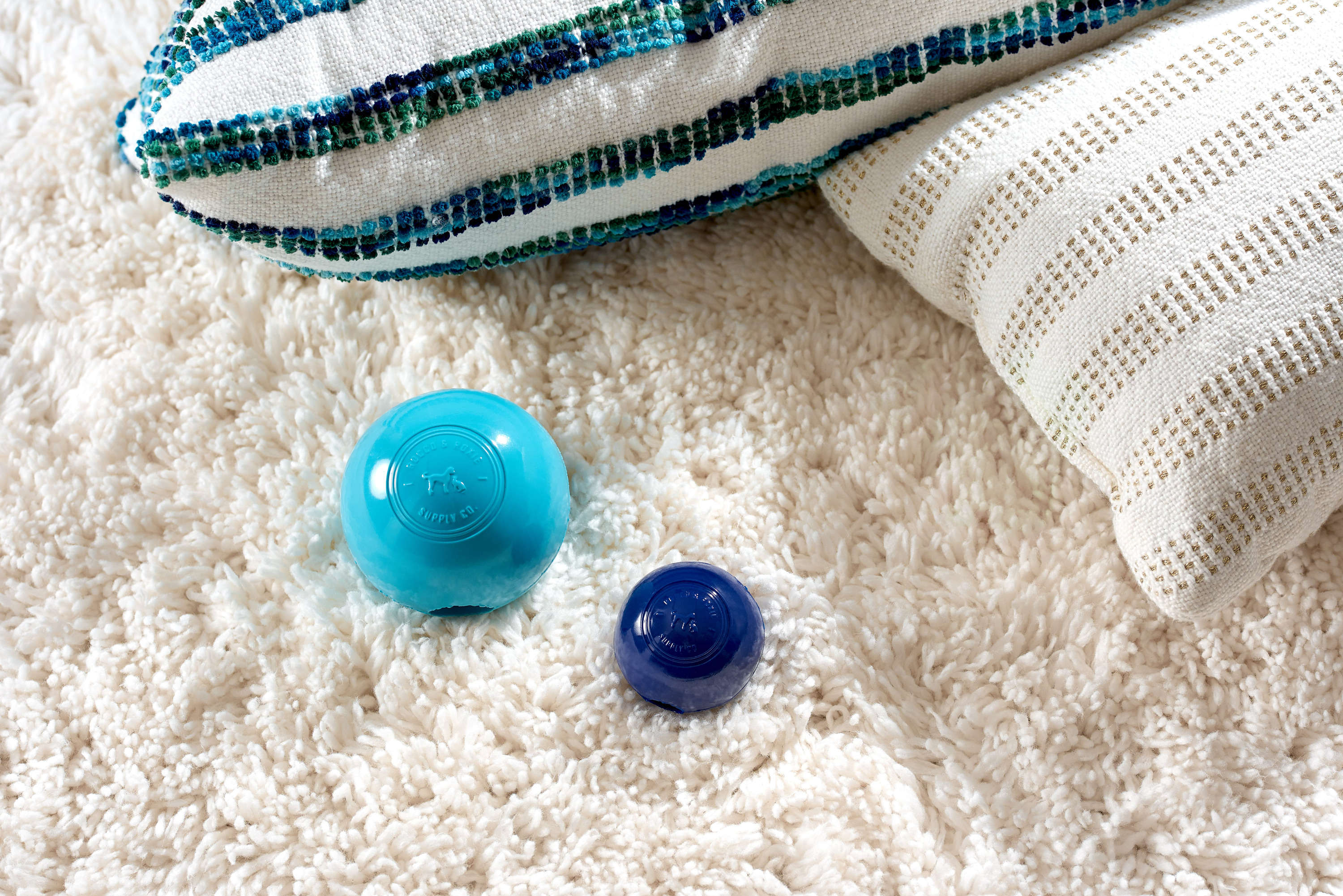 Nearly Indestructable Toy Ball
Our Rubber Toys are tough and can be easily cleaned after a rough day of play. Feel free to use a soft sponge and a dab of dish detergent in the sink to hand wash. Or, you can simply place it in your dishwasher (top rack only) on the gentle cycle with cool dry settings. If you're on the go and have some baby wipes handy, you can use those too and simply wipe the toy down until it's clean.
Our rubber toys are made from a super tough and super safe material. They are free of BPA & Phthalates. We've made them strong, knowing that they will be put to the test by many aggressive chewers. We believe they are the strongest rubber toy on the market, although, nothing can hold up to every dog in the world. Some dogs are chewers and use their back teeth to chew on things, and some dogs are pickers - that try to rip things apart with their front teeth. Our ball will stand up to any chewer, but some pickers are able to rip it apart from the hole. Regardless of where your dog stands on the chewing scale, we guarantee our product to last. If you are not satisfied with your ball or it fails to hold up to your pup, please feel free to send us an e-mail anytime or call us M-F 9-6 MST and we will make it right.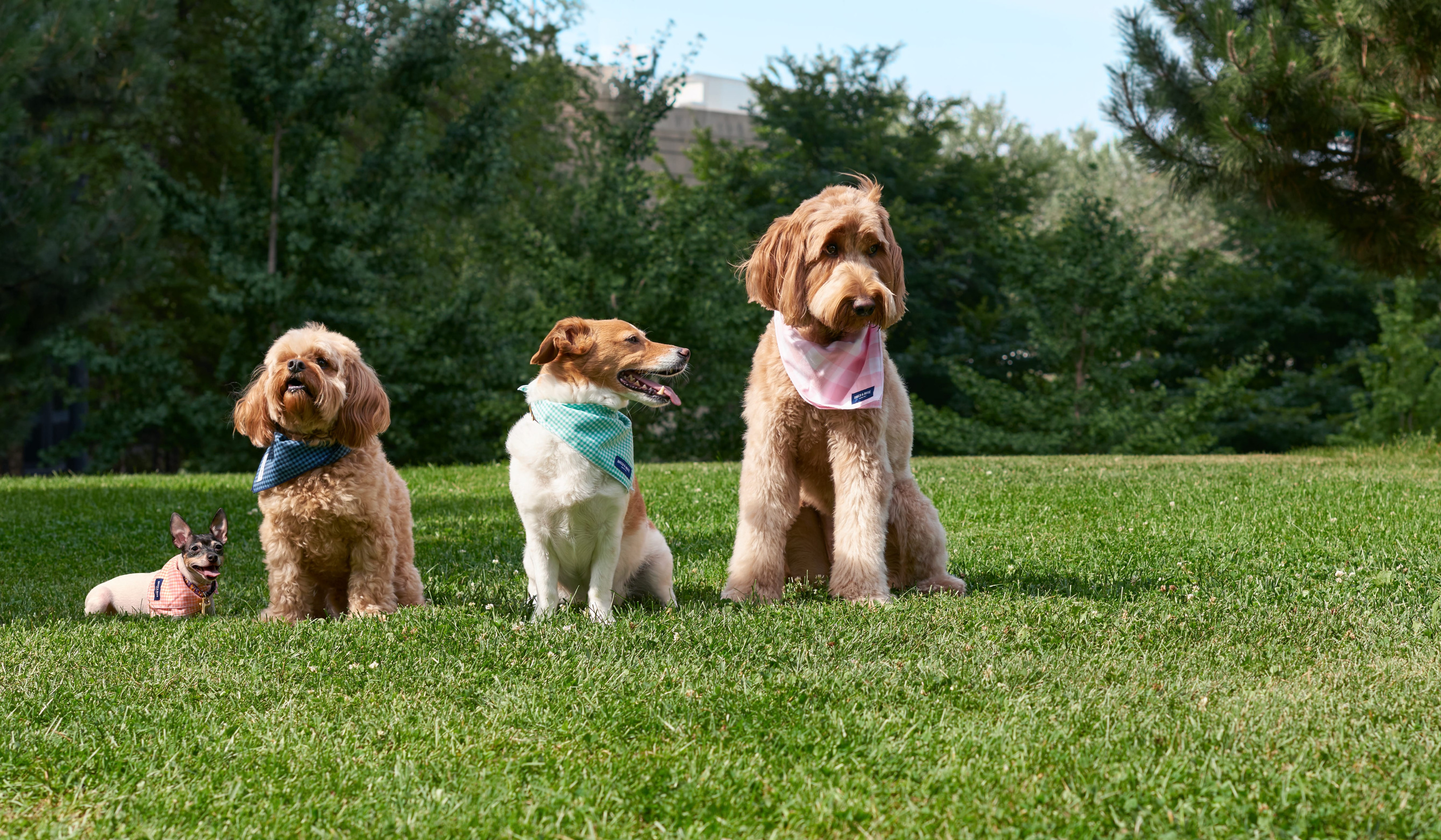 Bandanas
All of our bandanas are machine washable. You should line dry or tumble dry on low heat. You can iron if desired on a low heat setting.
Fold the bandana so the corner with the tag is touching it's opposite corner. Then, you can roll the top and much as you'd like to make it fit your dogs neck and style. Finally, tie it in the front or the back of the dogs neck and show off your best friend's new style.